Why choose solar for your business?
Return on Investment
With the federal tax credit, available state rebates, and a five year accelerated depreciation of the system value, the return on investment of a large solar power system has never been better. Typical ROI's are 5-8 years. With our financial analysis tools, we can help determine the ROI of a solar power system on your business.
Stabilize Your Power Costs
With utility rates rising every year, a solar power system can stabilize your power costs. After the system has paid for itself, you are producing free power, lowering the costs of the remaining power you buy from the utility.
Green Marketing
There's no better way to show your customers that your business cares about the planet than by installing a grid-tie solar system. Many of our customers state the fact that their business is solar powered in all their marketing literature and communications. You can talk about your business minimizing its carbon footprint. If your business is not too power hungry, you can actually become carbon neutral with a solar power system that offsets your carbon footprint 100%.
Time for a new roof?
There's no better time to install a solar power system than when you are putting on a new roof. You can drastically lower the cost of your system by using your roofing contractor to install the solar array supports on your underlying building structure. They will seal the supports and warranty their installation for any leaking. Then it's easy to install the array on the supports with your facilities staff or a local electrician.
Types of commercial solar installations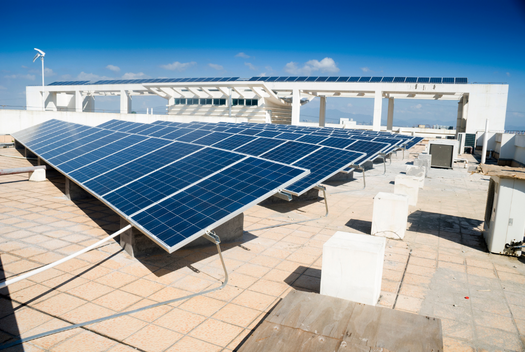 Flat Roof Solar
Flat Roof Solar panels have 2 ways of installation, either by mounting onto a tub, and weighed down by heavy material such as gravel, bricks, or rocks in order to resist high winds. Or alternatively, the panels are mounted on metal structures. This is usually determined by the building structure and location.
​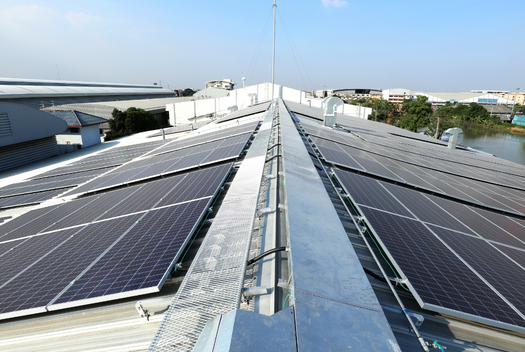 Sloped Roof Solar
In case of Sloped Roof Installation, solar system installers will factor their design in both roof direction, and roof angle, so the clients will ensure the best performance of their PV system, and they will be aware of the approximate harvest they will get.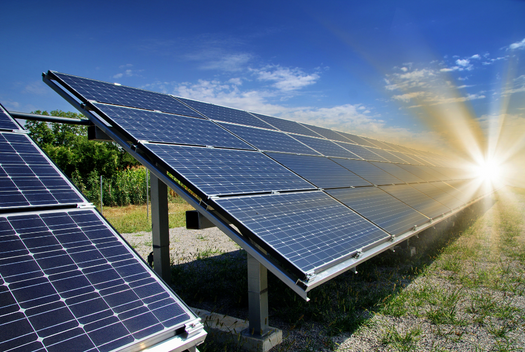 Ground Mount Solar
A ground mounted solar Photovoltaic (PV) array is a solar energy generator that is mounted on the ground using perfectly designed frames. These PV arrays are commonly used where there are no suitable building structures regarding the installation located in the desired area on which to mount the PV array.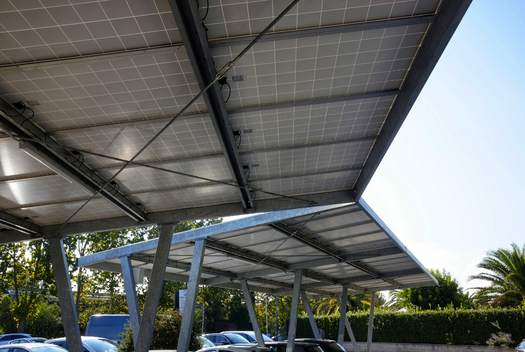 Solar Carport
A solar carport is a covered parking area with a canopy made from PV panels. Sometimes these carports are designed for a single parking spot. Other times, they might be connected together in a series to cover the entire commercial parking lot. Either way, solar carport owners benefit from cheaper and cleaner electricity, while also shading and providing protection for their vehicles.