Solar Street Lights

Integrated Solar Lights
Smart Solar Lights
Semi-integrated Lights
Normal Street Lights
Previous
Next
Solar Street Lights in UAE
High Systems Electromechanics LLC supplies integrated LED Solar Street Lights in UAE with "ALL-IN-ONE" technology. The LED street lights integrate:
Highly efficient solar panel
Super bright LED
Compact LifePO4 lithium battery
Motion Sensor
Smart power management system.
All which are assembled into a cabinet to achieve features such as easy to install, long lifespan and environmentally friendly.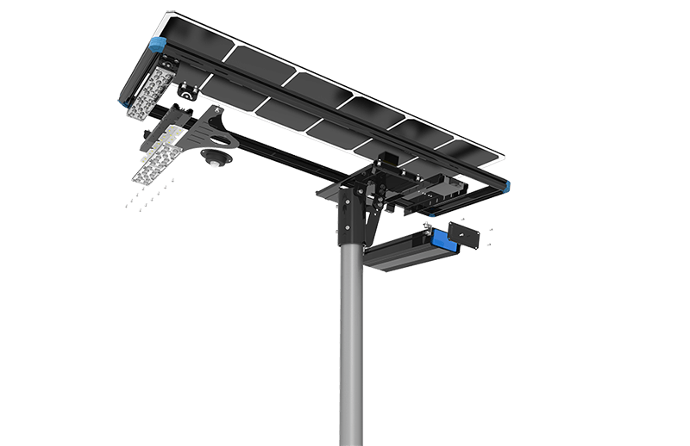 Features of our solar lights

ALL-IN-ONE solar light is the most convenient design for transportation, installation and maintenance.

Fully recyclable LiFePO4 batteries are half weight and size of lead acid and offers as much as 10 times the life cycle.

A built-in PIR sensor regulates the light output between full brightness and DIM mode depending on movement detection for saving energy.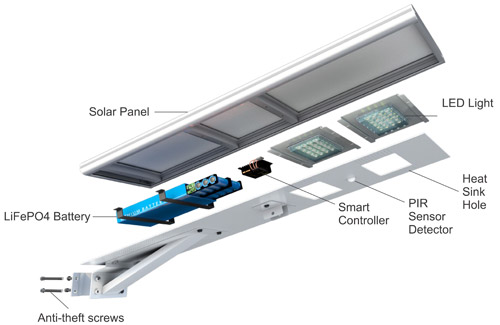 The ultimate fully-integrated solar street light system.
No Cabling
No Trunking
Uses No Electricity
Benefits Of Solar Street Lights
LED solar streetlight - stand-alone product, no electricity bill and no grid connection.
Long lifetime - innovative high heat resistance NiMH battery and intelligent lighting management.
Lighting service all night - enhance personal safety, economic and social activities.
User friendly - Plug & Play and ALL-IN-ONE concept, easy installation.
Connected product - Bluetooth enabled for product registration, remote monitoring, troubleshooting, and lighting profile management.
Frequently Asked Questions On Solar Street Lights