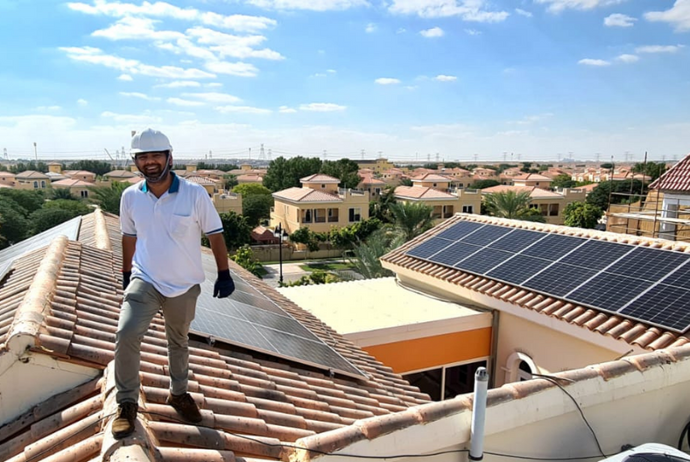 Take control of your energy use.
Our fully certified and DEWA approved engineers will assist you with your on-grid and off-grid solar systems and guide you through all the stages of the design, installation and connection procedures.

Benefits of Solar Installation to Dubai Home Owners
Using solar energy produces no air or water pollution and no greenhouse gases emissions. Solar power offers benefits to both homeowners and businesses:





Increases the value of your property – should you decide one day to sell or rent out your property, it will likely attract a higher price or rent in the market if a PV system is installed. In fact, the new owner or tenant will enjoy lower electricity bills due to the electricity generated locally;





Reduces your carbon footprint - Your carbon dioxide footprint is a measure of how much carbon dioxide you're releasing into the environment based on your energy-consuming habits. By using solar energy, you will be able to reduce or even erase your carbon footprint;





Supports Dubai's economy and ensure its sustainable future. Solar power is locally produced. Every kWh of solar energy that we produce in Dubai reduces our demand for electricity.



Types of Home Solar Installations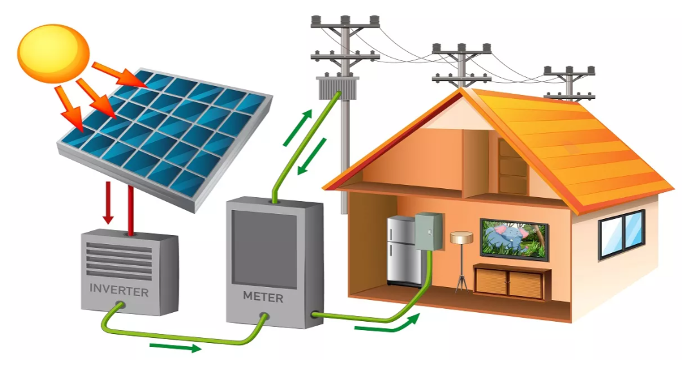 On-grid Solar System
Your roof area or land is 300 square meters or bigger? Use it to generate power with a rooftop / carport / ground solar plant. Install panels, convert power with Electric solar top-of-the line string inverter for commercial & industrial use. Connect to the grid to sell your production.
Off-grid Solar System
For off-grid homes and businesses, power consumption is typically heaviest during the day when PV production is highest. If there is night-time consumption, PV energy must be stored for later use. AC Coupling the PV system with the ConextTM XW+ is a simple and cost effective method of providing power for business activities during the day. Sizing the PV system at up to 1.25 times the rated inverter/charger power allows for loads to be powered and battery charging to occur simultaneously during the day.