Powering Efficiency and Excellence
Extensive Expertise

​High Systems brings extensive expertise in infrastructure and MEP (Mechanical, Electrical, Plumbing) systems, with a proven track record of successfully delivering complex projects across various industries.

Customization

High Systems understands that each project has unique requirements. They provide customized solutions tailored to specific project needs, ensuring efficient and cost-effective infrastructure and MEP systems.

Cutting-Edge Technology

High Systems keeps up with the latest advancements in technology and incorporates innovative solutions into their infrastructure and MEP designs, enhancing efficiency, sustainability, and functionality.

.

Timely Delivery

High Systems understands the importance of project timelines. They are committed to delivering projects on time, ensuring smooth operations and minimizing disruptions to your business or facility.


Comprehensive Solutions

High Systems offers end-to-end solutions for infrastructure and MEP requirements, covering design, installation, testing, and maintenance, ensuring seamless integration and optimal performance.

Quality Assurance

High Systems maintains stringent quality control standards, ensuring that all infrastructure and MEP systems meet industry regulations, codes, and standards, delivering high-quality and reliable solutions.

Skilled Team

High Systems has a team of highly skilled professionals, including engineers, technicians, and project managers, who possess the expertise and experience to execute projects with precision and excellence.


Ongoing Support

High Systems provides comprehensive after-sales support, including maintenance, troubleshooting, and upgrades, to ensure the long-term performance and reliability of your infrastructure and MEP systems.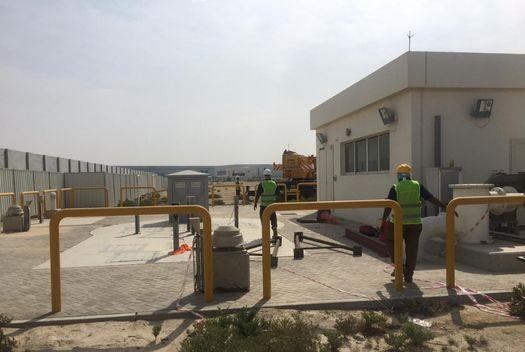 Our Infrastructure Works
With many years of experience in the field of large-scale engineering projects, we pride ourselves on providing efficient solutions to infrastructure needs such as sewage systems, piping networks and civil construction. Along with other related service offerings, we offer comprehensive pre-construction planning packages so clients know exactly what they're getting before ever breaking ground.
Lifting Stations

Street Lighting

Piping Network

Potable Water

Storm Water

Sewage Water

Asphalt Paving
50,000+ companies run Odoo to grow their businesses.
Join us and make your company a better place.