Factory Automation Sensors MELSENSOR

Mitsubishi Electric Factory automation sensors MELSENSOR improve manufacturing productivity and product quality. Through seamless collection and management of measured production data, MELSENSOR helps implementation of Mitsubishi Electric's e-F@ctory solution, further promoting IoT system configuration.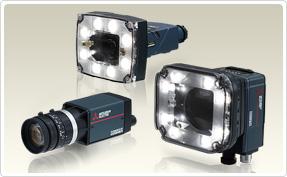 Vision Sensor
Integrated lighting and compact size vision sensors easily automate inspection and measurement, enabling quality improvement.
View Products